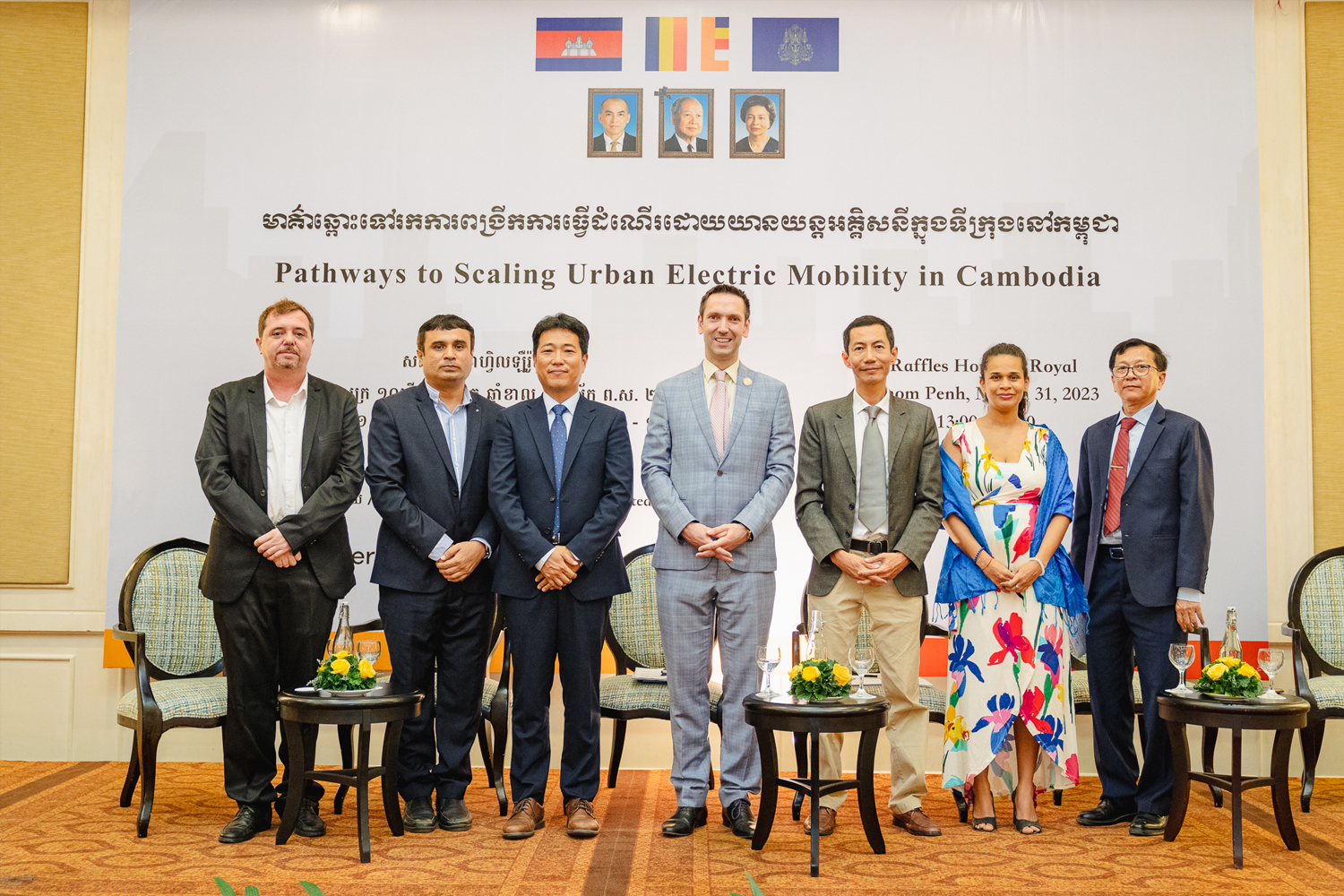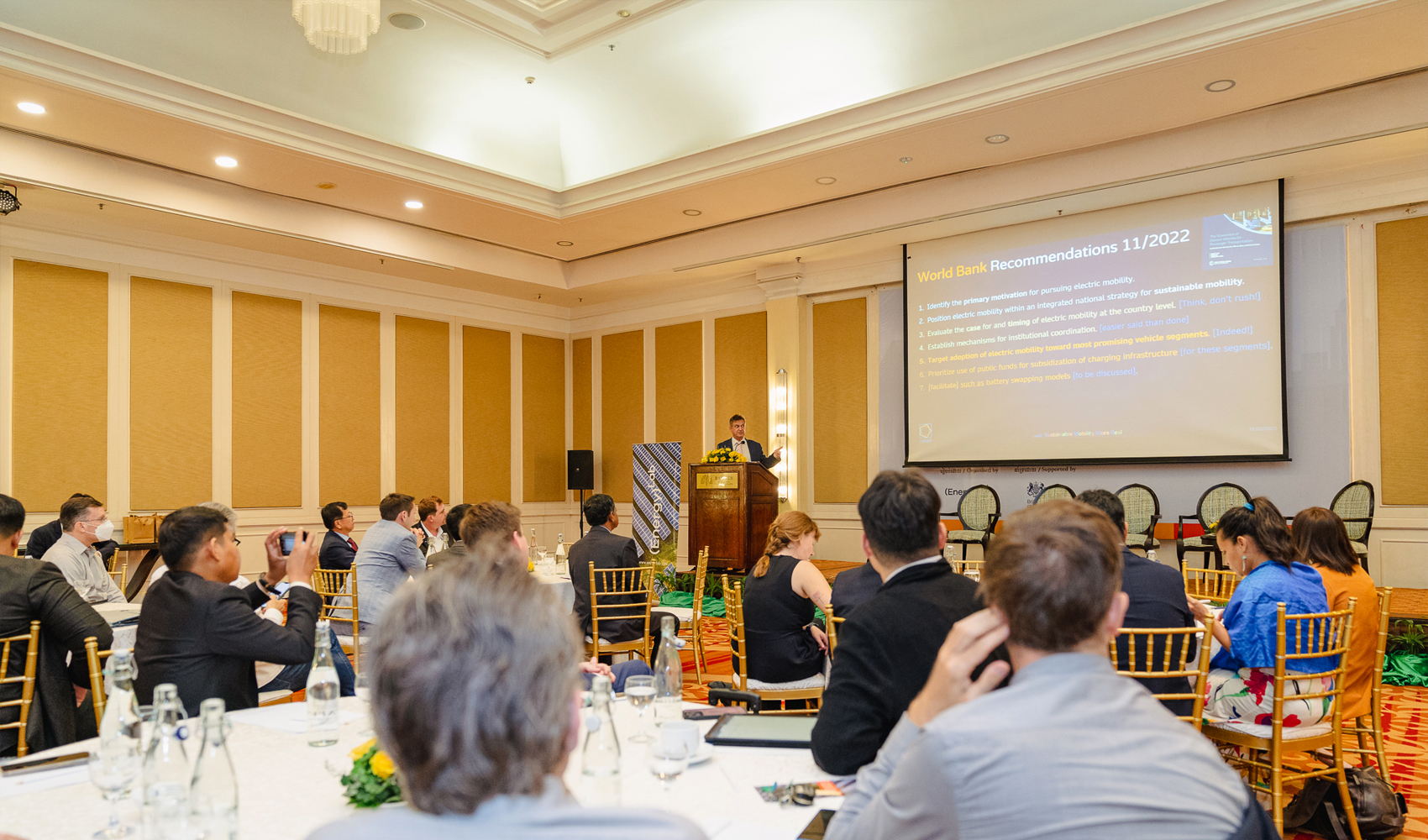 Phnom Penh, August 31, 2022
The workshop on Electric Mobility in Cambodia was held on March 31st, 2023 at Raffles Hotel Le Royal Phnom Penh, organized by the Energylab with the support from the British Embassy in Phnom Penh. The workshop was also joint by the relevant stakeholders from the public and private sectors with the discussion from panelists was also included into the agenda to provide further information and insight of the electric mobility, including the update of electric vehicles industry which is currently expanding in Cambodia.
The panel concluded with key messages echoed by the panelists, noting the need to (1) focus on two and three wheelers, rather than four wheelers only (2) further support the development of public electric mobility, to prevent an excessive number of vehicles in use (3) increase partnerships between the private sector, development partners, and government as a platform to accelerate the electric mobility uptake; and (4) the importance of regulations and standards in the sector, including the lifecycle management of batteries and suitable charging infrastructure design.