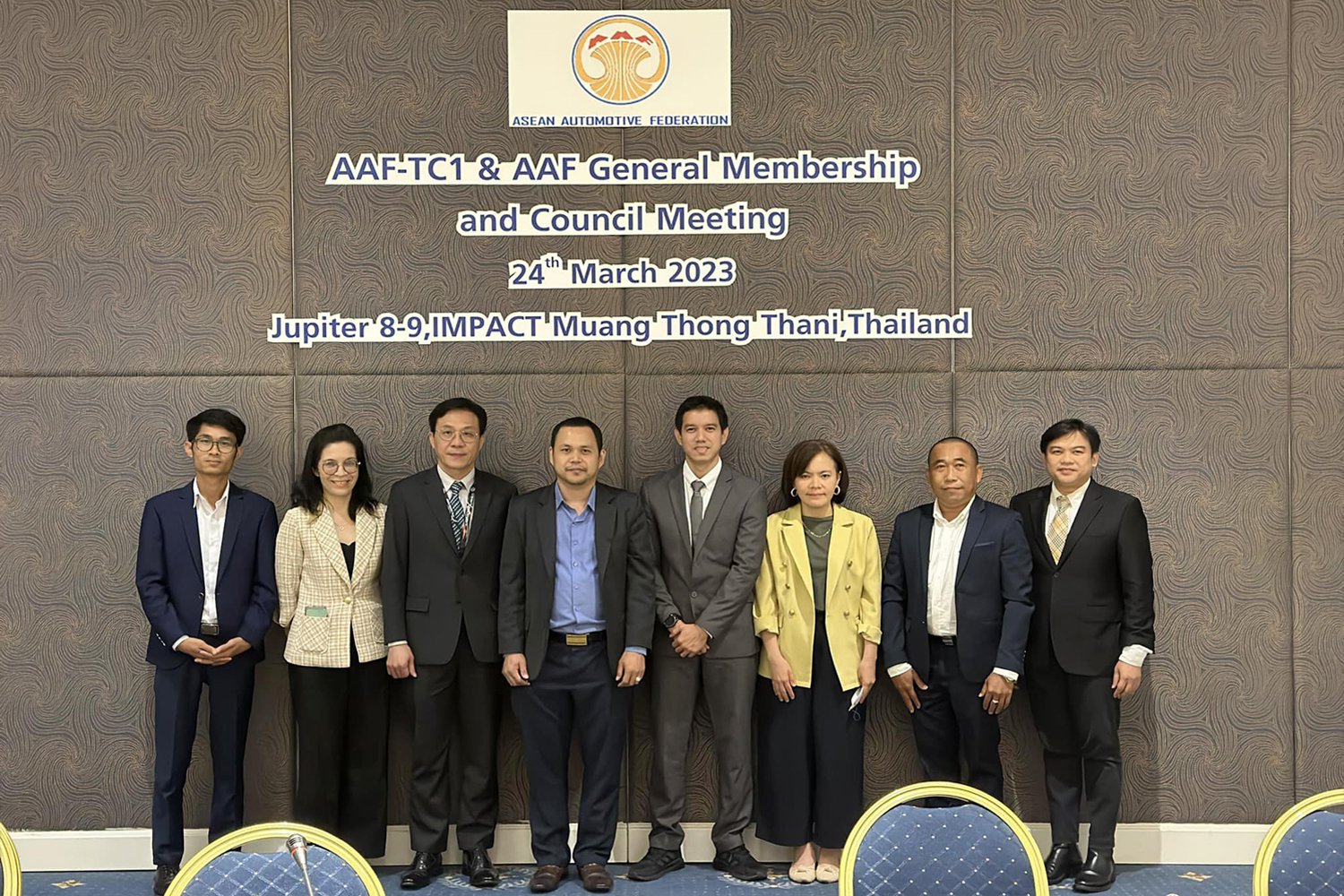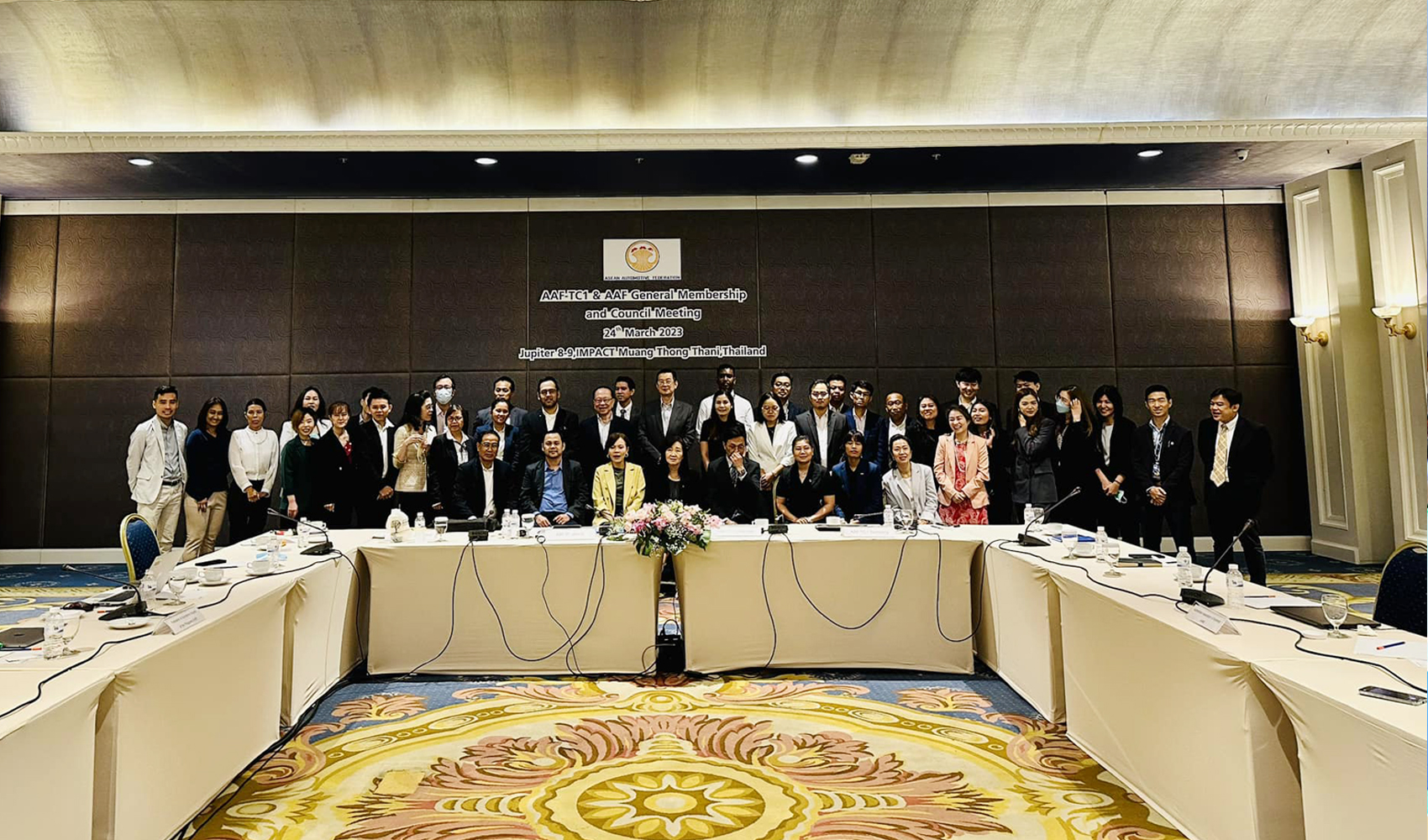 Phnom Penh, August 31, 2022
Cambodia Automotive Industry Federation (CAIF), a member of ASEAN Automotive Federation (AAF), attended the Technical Committee and Council Meeting which was held on March 24th, 2023 at Impact Muang Thong Thani, Bangkok, Thailand.
The meeting was organized and chaired by the President of The Thai Automotive Industry Association (TAIA), Mr. Suwat Supakandechakul, which is currently the President of ASEAN Automotive Federation (AAF). The meeting was joint by its member as the automotive representative from each ASEAN Member States (AMS).
The meeting was held separately for morning and afternoon session with the technical committee and council meeting was held respectively. The Technical Committee meeting was focusing on the critical issues related to the automotive industry across the region with the update from each economy, the movement of electric vehicles (EV), ASEAN MRA and the process of certification, ASEAN Fuel Economy Roadmap and other issues were raised during the meeting.
For the afternoon session, the Council Meeting was focusing on the update of AAF's organization and financial status together with the report from each technical committee such as the economic cooperation, human resource and supporting industries, technical development, statistics and motorcycle sector. Furthermore, the challenges from each AMS were also discussed to ensure the trade of automotive products between the AMS can be improved.
The meeting was a full day event, followed by the visit of the 44th Bangkok International Motor Show in the evening after the meeting.