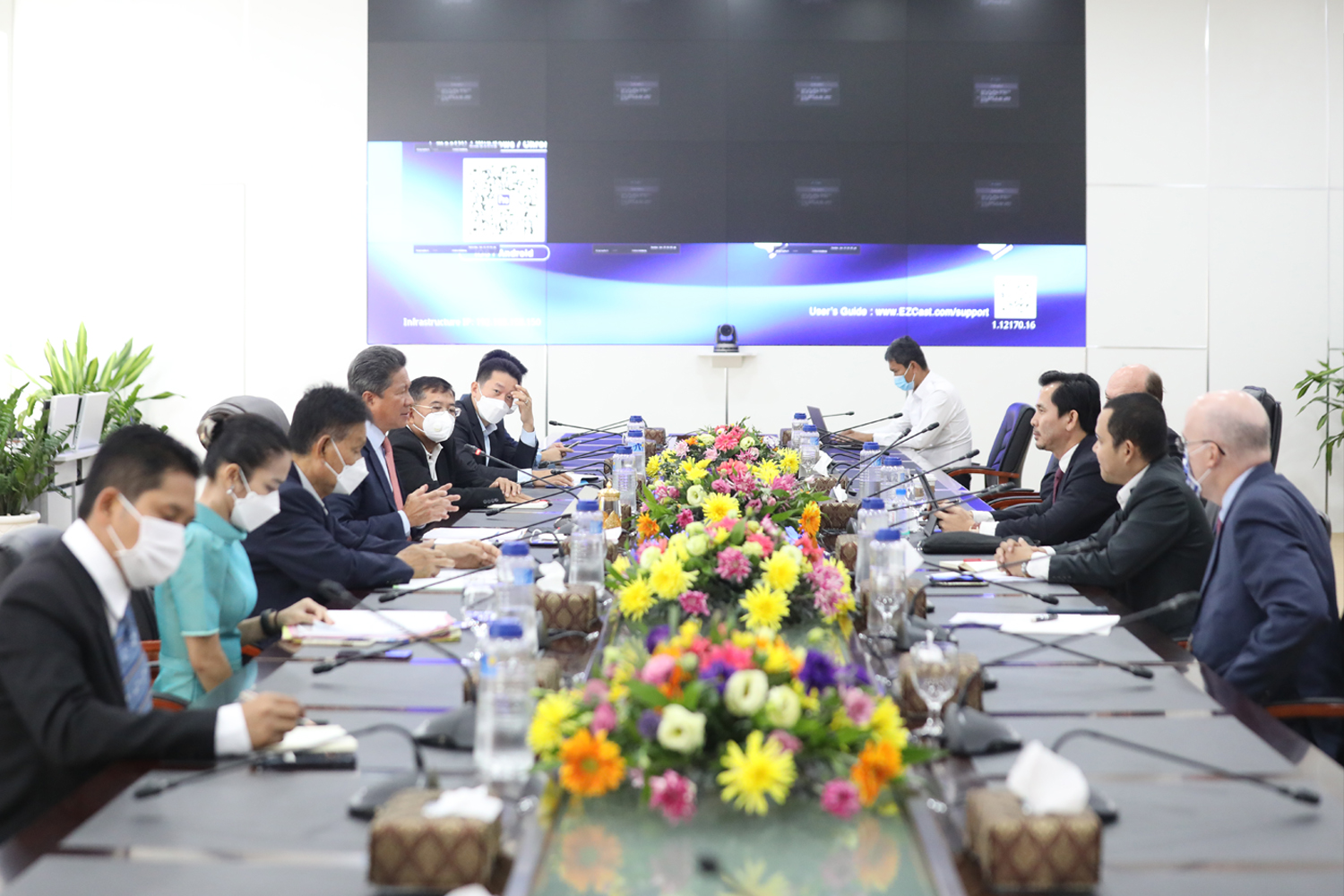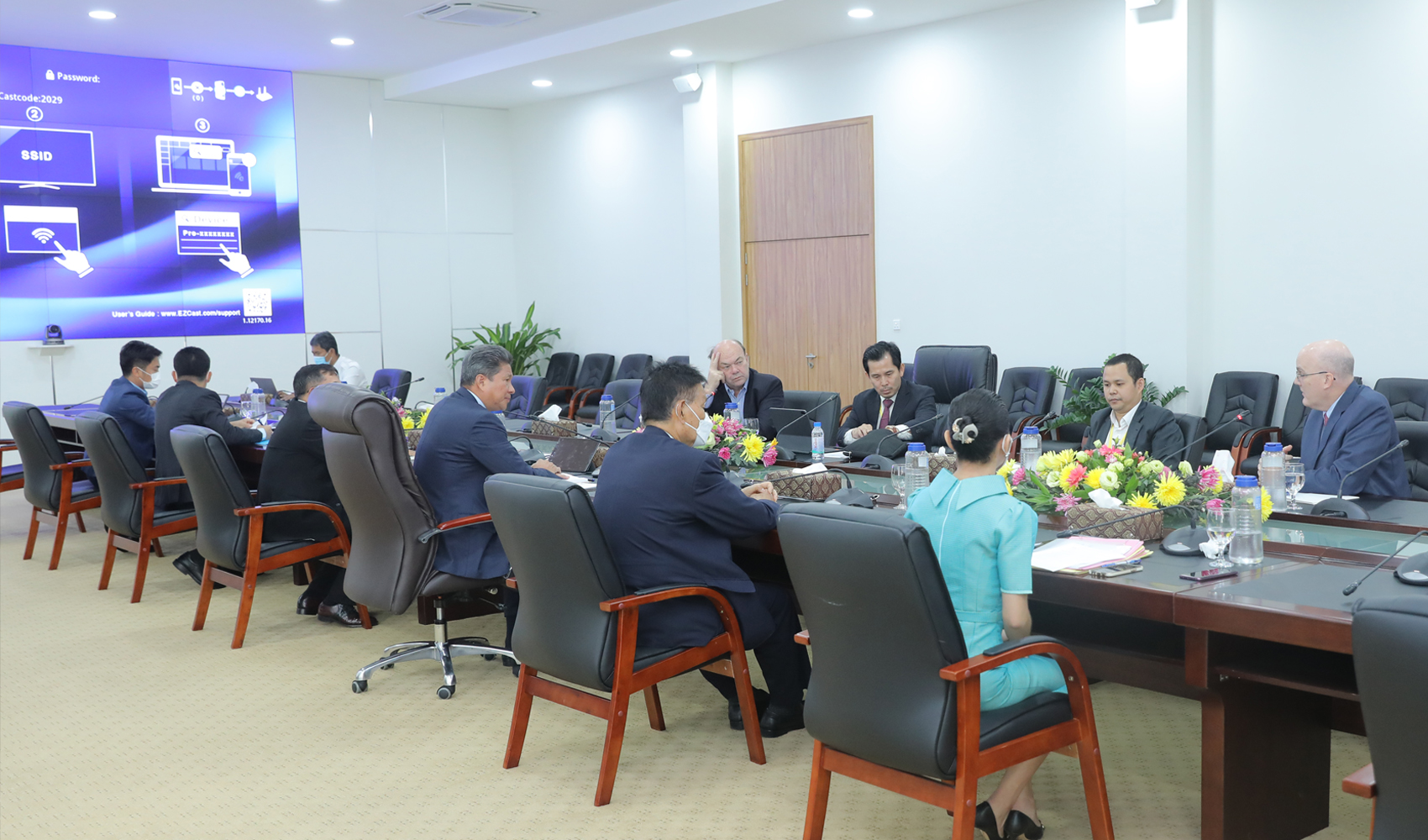 Phnom Penh, Jan 24th, 2022
CAIF held a meeting with the Ministry of Public Works and Transportation to discuss the policy to support Electric Vehicles (EV), potentially reduce import taxes, and provide more incentives to promote their use in Cambodia.
H.E. Sun Chanthol, Minister of the Ministry of Public Works and Transportation, welcomed the CAIF delegation led by Dr. Tan Monivann, CAIF President with other CAIF Board Members, who joined the discussions. The Senior Minister informed all guests that the Ministry is working on developing the National Road Transport Policy 2022 – 2031 with consultation from relevant institutions including CAIF. This policy will include strategies to promote clean energy vehicles (EV) to reduce CO2 and pollution from ICE vehicles for cleaner air, and the ministry is cooperating with UNDP to set up five charging stations in strategic locations across the country.