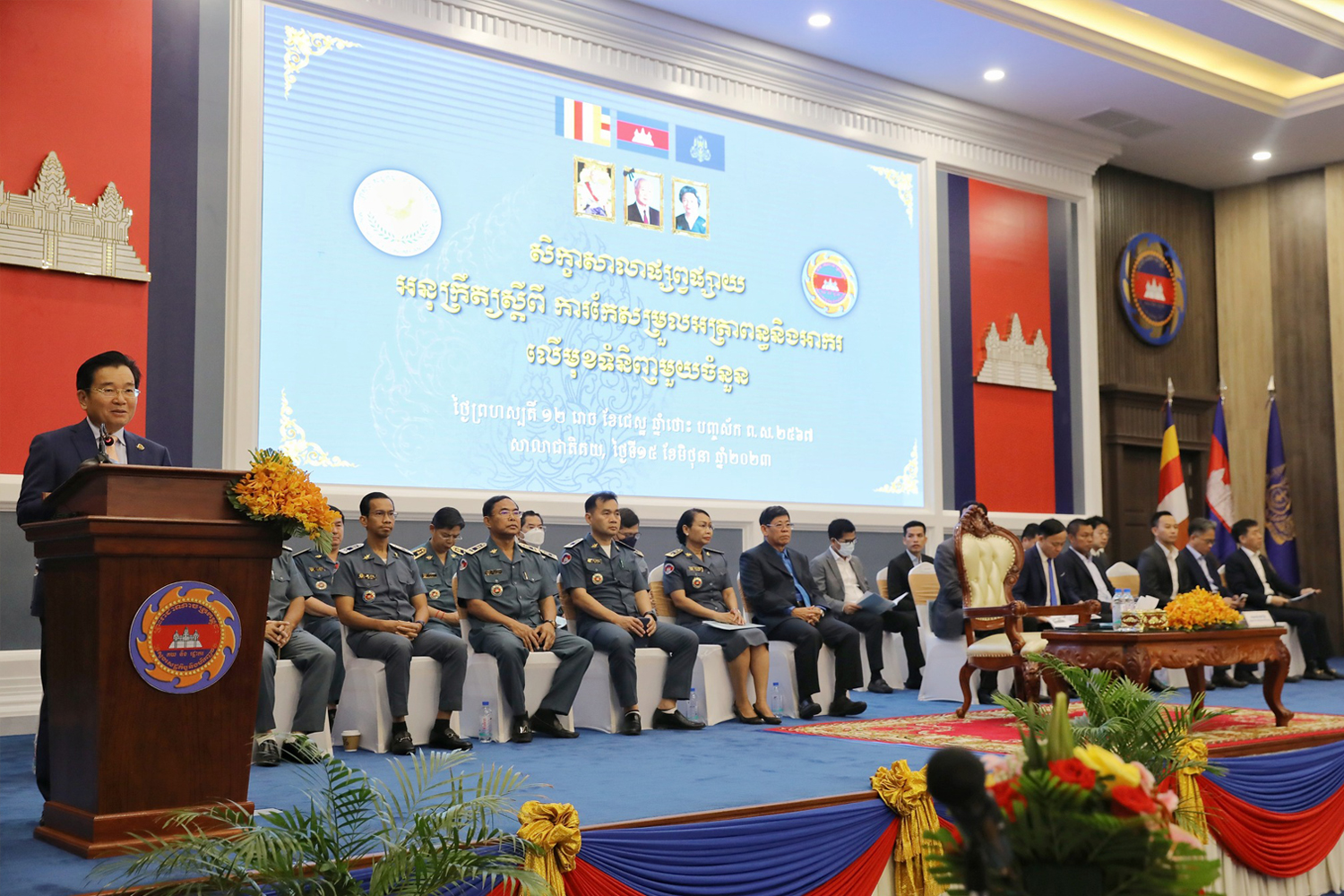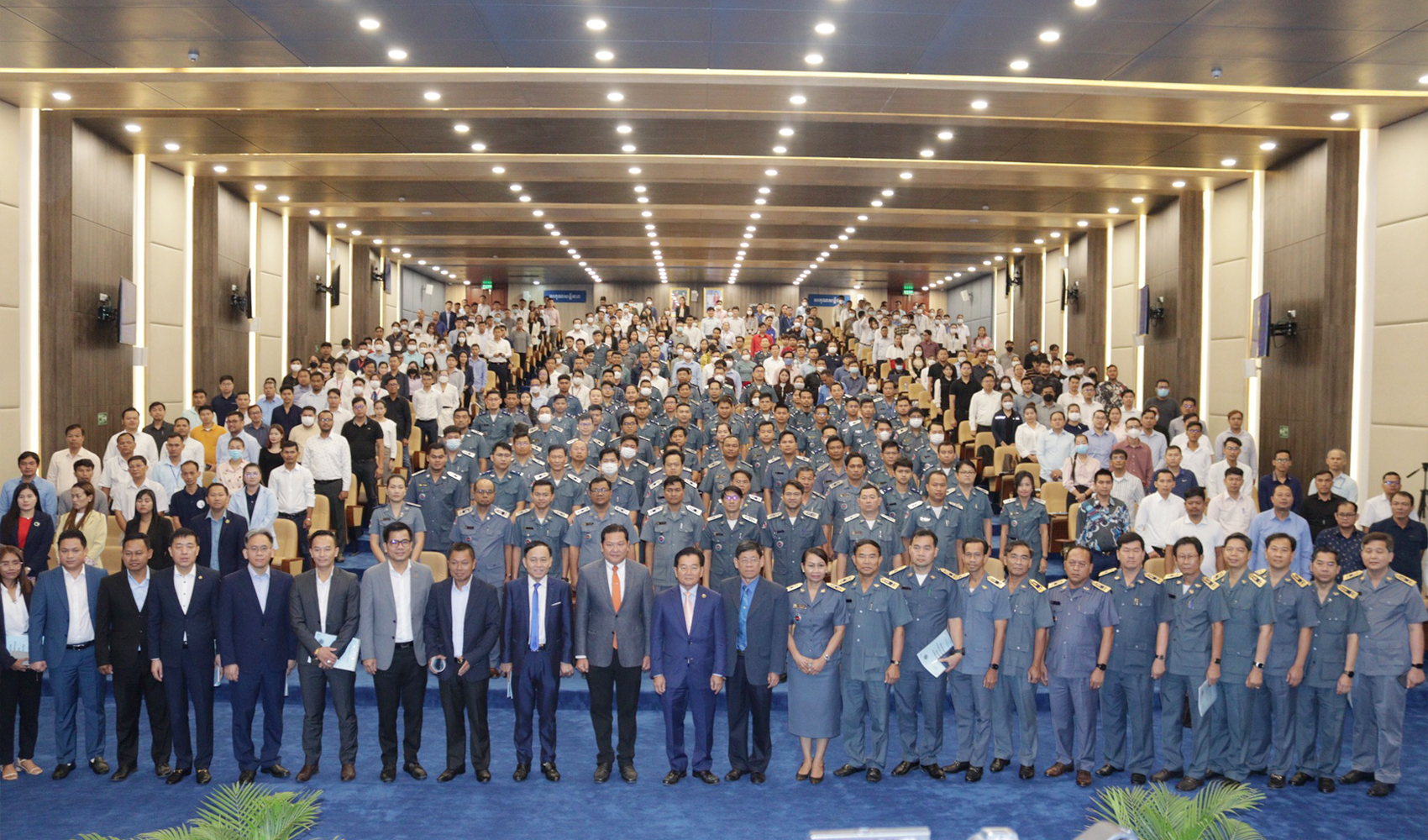 Phnom Penh, August 31, 2022
General Department of Customs and Excise hosted a workshop on June 15th, 2023 at the National Custom School to promote the government's new sub-decree No. 122, dated on June 6th on "Amendment of Custom Duty, Special Tax and VAT" for some import and export goods. The workshop was chaired by H.E Kun Nhem, Director General of the General Department of Customs and Excise, and Mr. Oum Kim, CAIF' secretary, attended the workshop with other 300 participants from different sectors also joint.
The workshop aimed to promote the understanding of the new sub-decree with its effective date starting from July 1st, 2023. There were amendments on custom tariff in the past to response to support the private sector during the economic slow-down where the situation quickly changes unexpected, so the government need to act fast to ensure the trade balance, increase more investment and contribute in national tax collection strategy. To achieve these targets, the government were always collaborating with private sector by obtaining the request and taking action such as offering tax incentive to different sectors across the nation in order to maintain high level of productivity and development of each sector; to support standard living of the people, especially during the Covid-19, high inflation and slow-down in world economy.
With the new sub-decree, reduction of custom tariff for automotive parts and components together with some vehicles were noticed. Hybrid and Plug-in Hybrid vehicles, commercial vehicles and electric vehicles received discount on custom tariff with its main purpose to increase the volume of import. Although there were discounts in special tax for Hybrid and Plug-in Hybrid, it's considered small portion by many authorized distributors, given that the price of vehicles is still high, and the government need to consider offering more to push for more import of such vehicles.